Digital processplatform for buildingprojects

Optimal control over buildingbudgets

Mobile availability on site
McDonald's is the largest chain of hamburger and fast food restaurants in the world. There are 252 McDonald's restaurants in the Netherlands, of which 159 are McDrives and 93 are city businesses. Approximately 17,000 employees work at McDonald's in the Netherlands
The request
Every year, McDonald's builds or renovates branches to stay optimally aligned with customer needs. Controlling the costs of these projects is challenging. For ech project, dozenas of quotations are requested, contract variations are carried out, and hundreds of invoices are processed. McDonald's asked us to digitize this process.
The solution
With the Valtimo process platform, McDonald's has optimal control over the construction budget. It gives real-time insight into project spending, expected invoices, projections, and contract variations. The extensive reports enable McDonald's to identify budget deviations in time and to steer projects accordingly.
The building coordinators are often on the road. Therefore, the system has been made suitable for tablets to allow the building coordinators to access current data on location, for example, during project meetings.
For a listed company, it is of great importance that financial flows are controllable. Valtimo is equipped with checks and balances, such as authorization by management for expenditures above certain limits, which can be given via mobile devices. Invoices from suppliers are only accepted if they have an order number that matches the authorized budget. Without authorization, "unforeseen" budget overruns are not possible.
The result
In the long term, the platform provides analyses of the performance of suppliers. For example, it becomes possible to detect when suppliers are bidding low, and compensating for this during projects with a high percentage of additional work, making the collaboration more expensive in the long run than it appeared at the time of the tender. Because of these analyses, the ROI for this platform is estimated to be less than one year.
Optimal control over the construction budget
The process platform is available to construction coordinators and supervisors on the move
Analysis of the performance of suppliers results in cost reduction
To measure is to know: lead times per task, process and employee are transparent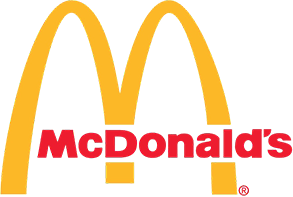 With the Valtimo process platform, McDonald's has optimal control over the construction budget