Open source, partner in processes
Ritense is an open source company. This means more than simply making our software available in the form of open source; it also involves collaborating closely with our users to continually improve our product. We devise solutions that create genuine added value for the long-term. That is our driving force and motivation.
People over profit
Job and customer satisfaction are our number one goal. If everyone feels good about themselves, then we can deliver successful projects, design the finest products and, in turn, create happy customers.
Value, not just software
We explore the question behind the question. What's the underlying business issue? That's how we create value for our customers – often with much more than just software. This makes our work fun and challenging.
We take ownership
We prefer to think in terms of solutions rather than problems! Spotted an opportunity for improvement? Got an idea and require help in terms of time or budget? Take ownership, and together we'll build a better product and company.
Long term success over short term profit
It's not about making a huge profit at the end of each month; it's about ensuring that our customers are still satisfied 10 years down the line.
Integrity.
Integrity. Full stop. We operate in an open and transparent manner. Treat others as you wish to be treated yourself. We never compromise on this principle.
Ritense is a dynamic, yet open and informal organisation, where team interaction is actively encouraged. We adopt a highly collaborative and professional approach and are always there for each other. Our friendly team comprises more than 35 employees who work  on a hybrid basis from home and in our office in Amsterdam.
Our support team is available for incident resolution 24 hours a day. All customers receive access to our Incident Management System, which guarantees support according to the SLA agreements made. Our partnership with Amazon AWS enables us to deliver systems with unparalleled availability.
Our ISO 27001 certification
Ritense is ISO 27001 certified. This certification isn't an end in itself, but rather a means of guaranteeing the information security of our customers and company. We continue to work hard on this on a daily basis.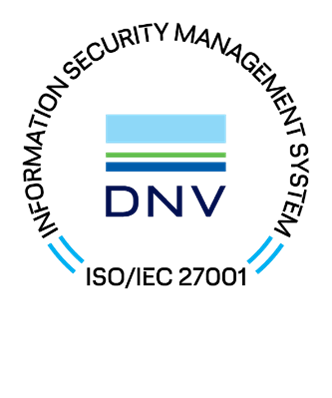 We've been offsetting the CO2 emissions generated by our servers since 2018. We do so by planting trees via the Trees for all project. This enables us to contribute to the planting of certified sustainable forests and actively reduce our carbon footprint.
Read more

Keen to learn more?
Curious about the possibilities? Contact us for a non-committal consultation. Call Jaap Bakker or Rutger Haagsma for more information or an appointment.
Jaap Bakker
020-34 60 800
jaap.bakker@ritense.com
Rutger Haagsma
020-34 60 800
rutger.haagsma@ritense.com