Municipality of The Hague

Successful PoC digital customer interaction

Use of GZAC for casemanagement

Access for citizins via Portal
Like many municipalities, the Municipality of The Hague is facing the challenge of modernizing their ICT environment and digitizing their citizen services. The Social Affairs and Employment Projects (SAEP) department wanted to gain experience with digital customer interaction and case-oriented working using a Proof of Concept. In addition, the municipality wanted to investigate whether a case-oriented process could be set up for SAEP using the open-source components available within Common Ground.
The three components of case-oriented working that the municipality wanted to investigate were:
Request by a resident using an online form
Handling of the request by an employee
Tracking of the request by the resident (including customer interaction)
The solution
To achieve this, the Municipality of The Hague organized a "field lab" in which the three functionalities mentioned above had to be realized in a test environment in a one-week period. During this field lab, there was close cooperation with the team of Mijn DenHaag (customer portal), Maykin Media and the SAEP department.
Ritense was asked to deliver the following:
Digital form for a citizen request
Implementation of a generic case handling system (GZAC)
Modeling of the necessary SAEP processes
Ritense used their process platform Valtimo to create the required digital form and to implement the case-handling system. SAEP employees could see submitted requests directly in their work inventory and deal with them. It was also possible to have customer interactions directly from the application. The status of the request could be retrieved digitally at any time by both the resident and the employee. The processes were modeled in Camunda and handled and managed in Valtimo. This made it possible to automate a number of process steps, such as the generation of PDFs and the automatic sending of e-mails to citizens. By extensively linking Valtimo with the OpenZaak APIs, the creation, retrieval and updating of the case status was also automated. This met the basic principles of case-oriented work and the five-layer architecture of the Common Ground.
The result
The PoC was completed successfully. The predetermined objectives were achieved and, equally important, the employees of the SAEP department were very enthusiastic and saw the benefits immediately. "We were curious whether it would be possible to give a citizen access to his case through 'Mijn DenHaag' and to interact with us. The PoC showed that this is possible. This puts the citizen in control and keeps us up to date", one of the employees said. There was also a great deal of enthusiasm for the integrated customer view that resulted from going through the process.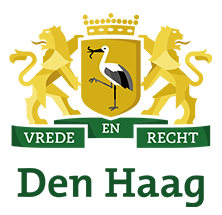 We were curious whether it would be possible to give a citizen access to his case through 'Mijn DenHaag' and to interact with us. The PoC showed that this is possible